Abril
933 278

XXX

Click here to view her telephone number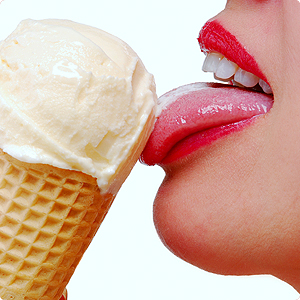 Call us without obligation and ask us rates, included and EXTRA services.
Meet Abril...
Hey guys, my name is Abril, I am 23 years old and I am a gorgeous and very hot-blooded Dominican escort.
I have perfect measures, and my height is more than 1.70 m. and my legs are long, slender and soft. I love
bareback blowjob, deep throat, and services for couples, but maybe you want to know that I'm all of an expert in mild BDSM and fetishes like snowballing, rimming and golden shower. Come meet me at Perla Negra, the exclusive brothel where I collaborate. If you prefer to, I'll be glad to come and visit you at your hotel or apartment at full discretion.
View more
About Abril
Shift: Day and Night
Age: 23
Nationality:

Dominican

Measures:

90-60-95

Hair color:

Dark

Outcalls:

To hotel
Languages: Spanish
Height: 160 cm.
Weight: 55 kg.
Services:

Bareback Blowjob,

CIM (Cum in mouth),

BDSM Dominance,

BDSM Submission,

Deep Throat,

Golden shower,

Rimming,

Snowballing,

Lesbian,

Services for couples,

Duplex
Other escorts in Barcelona
Interview
"Although you are a whore, you can be selective"
You are highly regarded among your clients. What's the secret of your success?
That's a question hard to answer. It is thought that the secret of success of VIP, university, or any other kind of escorts in Barcelona is beauty and that only the prettiest are going to make a lot of money, but this isn't true. Beauty is very subjective. I would say that it isn't even the most important feature to be a super desirable escort.
So, physical beauty isn't everything in prostitution world in Barcelona.
No, each client finds something special in every escort. There isn't a unique one who is the first option for everyone who wishes to have a sexual date. I've met prostitutes who have earned a lot of money in a short space of time; but this doesn't mean that they are the most successful among clients.
What is the key to have a huge list of clients who are crazy about dating a prostitute?
I think that the key is to setting up relationships which have certain continuity; cultivate a friendship, and get to know each other so complicity and mischievousness arise. Clients feel better with a prostitute with whom they have intimacy.
Do you think that it's necessary being available for a client 24/7 to intimate?
I think that assumption is a mistake. One can't be available 24/7, because this suggests that you are looking for easy and big money. If you really want to offer a complete emotional and sexual relationship, it's necessary that you have time for yourself, just the same way as any other job; you can't run on full power forever. Being an escort, a whore, or a prostitute is a job, that's why you need time to rest, be yourself, and arrive to your shift showing great enthusiasm.
Can the success of an escort be measured by the amount of money she earns?
The money which an escort earns means the hours that she spend doing her job. Although now I'm earning a lot of money, I'm not going to do it forever. I know an escort, who earns about one thousand Euros per day, but she works at a sex club, she also arranges dates on the phone, and she adverts herself as an independent escort, too. So, she earns a lot of money, but all her life is fucking 24/7. The other side of the coin is that she needs to take alcohol and other drugs to carry out that pace of work. She earns a lot of money, but she is going to pay it dearly.
Is there also a drug issue, alike to other spheres, in prostitution?
Yes, of course. Some newcomers plan to speed up, so they can earn a lot of money in a short space of time. They accept every client at any time, what they don't know is that they could get stuck running in circles because that pace is too high, so taking so many risks is dangerous.
Can escorts keep offering personalized or even intimate treatment when they date many clients on a daily basis?
Relationships with clients obviously become clichés. You chat, drink, fuck, do what they want you to do, get paid; hail and farewell. Imagine doing it up to ten times on a daily basis. That treatment can't be personalized. Same happens with any other thing; when you do it at full speed, and repeat it over and over, it comes not to be a deep relationship. That's why escorts' success isn't in the amount of money they earn, or in how many clients they meet. Although you are a whore, you can be selective, too.
It looks like contradictory.
It sounds like a contradiction to those who don't have any idea of what means being a luxury escort, VIP escort in Barcelona, or whatever name you give to us. I don't accept all clients, however, I'm still a whore; my job consists of fucking in exchange for money almost every day. I don't fuck night and day with everybody who offers me his wealthy wallet. I'm the one who choose, I can accept, or not accept a client. It's not a problem for me to leave some clients hanging in midair if I don't feel like seeing anyone.
Is that the good part of being a VIP escort in Barcelona: that you have the chance to choose?
Whoever VIP escort in Barcelona, or wherever, should be able to choose working for some hours and then resting, sleeping well, having a private off-work life. That thought allows you to work as an escort and not to get crazy.
What is the next step to follow once an escort has a large list of clients?
The next step would be selecting the ones with whom she feels better, and keep going with the best escort-client relationships she has. Working fully committed to them for some hours, satisfying them with chatting, eroticism, sexuality, and company. Then you have to raise prices, because escort services are way more complete than whore services. It is very important to have spare time to spend with friends, on entertainment, sports, or whatever you want, to be fresh and give the best of yourself.
Is it possible to control yourself when your phone rings nonstop, and it rains money from heaven?
It is difficult. This is similar to movie and music stars situation. They become unexpectedly rich in the blink of an eye; then they have a large list of lovers who offer them expensive gifts and agreements. They have to have a solid head on your shoulders not to fall on the trap, and to know this is transitory. It works the same way in prostitution. Having a balanced mind, and being aware that nothing is forever is extremely important. Looking after your health is also important, as living hard usually means to overdose by night; imagine the consequences for you if you do it by day, too.
Although you are very successful, you have found balance.
I don't know if I'm that successful. I'm committed with my clients, and also with myself, as far as possible.