Alexia
933 278

XXX

Click here to view her telephone number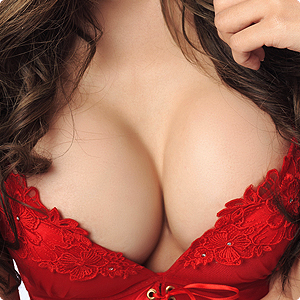 Call us without obligation and ask us rates, included and EXTRA services.
Meet Alexia...
Hi darling, my name is Alexia, am a gorgeous Nordic luxury escort. I have intense green eyes which will captivate you, and down, a couple of good reasons to meet me, you know what I mean? I'm very loving, ardent and curious; I love adventures, sex and mixing both of them. One of my favorite services is deep Greek anal sex, do you feel like venturing together to explore good sex? I know how to behave so, I am your ideal luxury escort for any event. It would be a great beginning, to end up at the brothel Perla Negra enjoying like never before. Set up a date with me now, I am waiting for you.

View more
About Alexia
Shift: Day and Night
Age: 26
Nationality:

Nordic

Measures:

100-60-90

Hair color:

Dark

Outcalls:

To hotel, To domicile, Trips, Dinners and events
Languages: Spanish, English
Height: 161 cm.
Weight: 50 kg.
Services:

Bareback Blowjob,

Erotic massages,

Other sexual practices,

CIM (Cum in mouth),

BDSM Dominance,

Greek,

Lesbian,

Services for couples,

Duplex
Other escorts in Barcelona
Interview
INTERVIEW: From stripper to escort
What term do you prefer people use to call you: escorts, sluts, or callgirls?
To me, that isn't a question of matter. I work in sex world and that's it, although I like the term escorts because it describe well what we do, which is related to sex and much more. Companionship, conversation, fun, etc.
What do you do on your spare time, in addition to being an escort girl in Barcelona?
I like taking care of myself, practicing sports and of course going for a day out the city with my friends, or going for a night out, for instance.
How did your job as an escort begin?
I was working somewhere else, but I didn't earn enough for a living. I like to go to the gym and dance, so then I thought I could start doing pole dance. That is how I started working as a stripper. The first place I worked in seemed kind of the typical mafia-like bar, like in movies. However, I was there wearing my sexiest clothing, and so ready to be the brightest star for all those men. You have to be courageous to get on the stage and start dancing like nothing weird is happening, but I did it, I start earning money until a brothel owner who frequented that place asked me for going working to his club. He told me to meet up to let all clear. And so we did.
Did you transition from working as a stripper to becoming a prostitute all of a sudden?
Clients asked me for sex in the club where I danced. I had to reject their offers day after day, I wanted a more calmed job. Working at a club like that can compare to run wild throughout a jungle. I met the guy I mentioned, he owned a club that was also a brothel in Barcelona. I thought I could see how it worked, I felt more intimidated at the stripclub than at the brothel, so I didn't take long in meeting my first client.
What advantages did you take profit of when you changed your job?
Trying to tempt men is different to fucking them. I had to get used to be a slut at the beginning, but I ended up feeling more comfortable as a slut than as a stripper. Prostitutes meet one client in a luxurious room, spend around half an hour together, have sex and that's it. I have unsurprising dates with most of my clients. They know what they are looking for and I know how I have to act. BBBJ, titfuck and vaginal sex. I also have regular clients who have become my friends. We often sleep together, I know what they like, they enjoy my company and I enjoy theirs. There aren't plentiful of regular clients, but getting along well with some of them is the best part of being an escort.
What traits do escorts pay attention to when it comes to choosing a favorite client?
Prostitutes have many clients, up to 10 per day, specially if we are attending a sexual party or an event such as a film festival, or a private party at a huge mansion. Sluts fuck a lot. That's our job, but sometimes we find out men who are different from the others. All our job is about having sex, but if you pay attention to details, there are clients who suddenly become your favorites. They are a mix of generosity, politeness, cleaningness, gentlemanliness and skilled-fuckers. Those are the traits which make a man be different. I think you don't need to be a slut to agree.
What do your favorite clients get from you?
If you like your client, then you'll perform better services, not because you aren't professional with the rest of your clients, but because people you like take the best from you. Sometimes, I gave them a BBBJ or CIF blowjob, during that practice my clients' spunk gets all over my face. Deep throat is another practice I perform with my favorite clients without being asked for it. I gift them with some extra time with me, escorts give our favorite clients little presents to treat them.
Have you even thought about the possibility of becoming an independent sex professional?
No, I'd rather advertise on a good website like Perla Negra's. I don't need to take care of my pictures and advertisements. In addition, I don't like to switch on the PC in my spare time. When I'm not at work, I feel like having fun, enjoying life and spending the money I earned. Perla Negra is the best brothel for escorts in Barcelona. There, you can work safe, everything is clean, and it has a cozy and discreet atmosphere.
What are your star services?
I'm very good at oral sex and I have a nice pair of boobs to perform titfucks and titfuck-blowjobs. I do not always offer A-levels (Greek anal sex), but I perform nice light BDSM seshs. I like acting dominant and wearing handcuffs, whips, and black leather clothes among other stuff. I think fetishes are hot, so I also perform golden shower and wear sexy costumes. To many clients, dating me means to liberate themselves. They are fed up with work and family life, so they want to experience other sensations when they meet me. They are fed up with vanilla sex, sometimes they suggest me to perform something different, some other times it's me who suggest it.
Can your job as an escort be compared to a therapist's job?
It seems untrue, but it can definitely be compared to it. Many clients come overwhelmed by their problems and leave after having touched the sky because they got the best blowjob in their life, they broke their daily routine and have turned a fantasy into reality. They get free of their obligations and enter a sin suite. And there I am along with all my experience to make them feel shiny and new. Some of them aren't even interested in sex, but only in doing something different such as transvestite and get naked while I watch them.
Do they do it in the same way you did when you was working at that stripclub?
Yes, exactly.