Miranda
933 278

XXX

Click here to view her telephone number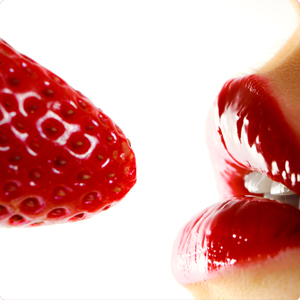 Call us without obligation and ask us rates, included and EXTRA services.
Meet Miranda...
Miranda is a Venezuelan girl with delicious breasts, very sensual, firm and round. She has brown slanted eyes, fleshy lips and a delicate and kind smile. Summing up, she has a beautiful face, sweet and exotic.
As well as having amazing breasts, she also has a knockout ass and a very toned flat belly, she's in great shape. Her curves will seduce you from day one but she'll also use her french kisses to trap you.
Afterwards, she'll use her breasts to give you a dream like titfuck and make you touch heaven with her naughty foreplay. To drive you totally crazy, she'll kneel in front of you to offer you a bareback blowjob or a CIM blowjob that you'll be able to finish on top of her.
If you think the temperature can't rise anymore, you are wrong. The excitement of your encounter could increase its intensity adding a third person to the equation, maybe your partner or you can ask Miranda to choose another escort to be naughty together. It's your perfect opportunity to make the fantasy of a trio with two escorts come true.
Come to the most romantic and special brothel, Perla Negra, and meet this stunning luxury escort who'll satisfy all your erotic fantasies.
View more
About Miranda
Shift: Day and Night
Age: 28
Nationality:

Venezuelan

Measures:

100-60-95

Hair color:

Brown

Outcalls:

To hotel
Languages: Spanish
Height: 160 cm.
Weight: 55 kg.
Services:

Bareback Blowjob,

Titfuck,

Erotic massages,

CIM (Cum in mouth),

Lesbian,

Services for couples,

Duplex,

French Kiss,

Girlfriend Experience,

Erotic Shower
Comments
i met this wonderful girl, i felt in love very disapointed to leave her i hhope to meet her again in another place maybe. medi from paris mehdi
Other escorts in Barcelona
Interview
"Pussies are still a big secret"
We are interviewing one of the best sluts in Barcelona to chat with her and get deep in her pussy, the great sex maker, if we may say so, even homosexuals would like to taste a hot chick. Although many things revolve around vaginas, it isn't easy to find written texts about them. Today on our beloved blog, we will pay tribute to pussies.
Some men would say it is only useful to fuck, thinking only of their own pleasure. However, pussies are so mysterious. Are your clients conscious about what you have between your legs?
Yes, I think they are conscious in some way. They think of pussies every twenty seconds, so yes, they know how powerful is what I have between my legs.
How often do your clients DATY you?
The best sluts like me get DATY at every date. My clients give their best to please me and all of them want to bless me with the best DATY of my life; however, I must say some clients are more skilled than others. Oral sex doesn't only consist of licking a pussy, but much more. My clients like to experiment with me and I'm ok with that, but it isn't as pleasurable as they may think.
Do you pretend you reach orgasm when clients DATY you?
No, the best sluts can give directions if clients aren't good at it, I don't feel embarrassed to tell them how to do it and how I like it; in addition, they like to learn the right way to do it and feel so aroused about it. I think this is the best way to start practicing sex, and to get to know each other.
Some cultures think DATY is attractive, some others have cursed it as a taboo. Did you find men who didn't want to DATY?
Machist cultures don't DATY. They consider it to be humiliating, however they always ask for BBBJ. Some men from Eastern Europe are like this, and also from Africa, Asia and even South America.
Where are the most likely places to DATY? Europe and North America?
Yes, it matches with the sexual liberation of women, so men don't have the twisted idea that kneeling in front of a hot woman is humiliating; on the contrary, they like the idea of a girl cumming while they DATY her. This is as natural as blowjobbing their dick, this shouldn't mean to be a problem. I'm one of the best sluts you'll ever find and I get as much DATY as I want, but I get sad when I think of all those girls who blow their boyfriends, but they are never going to get their boyfriends' tongue in their pussy. Machismo is really mean.

Can you give our readers some advice to DATY?
I think that the most important is to do it right, it doesn't matter if you perform it quickly or slowly because it usually depends on the pace of your date and on how aroused you are. The pussy is a very sensitive organ, so you can't jump over it like crazy. I would recommend our readers to caress softly the clitoris with your tongue and lips, I would also encourage you to put your tongue in the vagina, play around and use your fingers, too. While you are DATYing, you must be aware of wetness. If she isn't wet, then she isn't liking how you are doing it. Crystal clear. I'd like to tell our readers that the better you DATY, the better you will fuck because your girl will be more aroused and ready to try new things. DATYing is the previous stage to what comes next.
When it comes to fucking, people usually wonder what pace to keep, how many fingers we should use, what is the right way to use a penis, etc. What could you tell our readers about these questions?
I don't know, every girl is different. That is the problem; men often watch porn movies and think that the actress sluty face reflects that she is actually liking it, they also think that all women like the same, but it isn't so. Sometimes men must know intuitively what to do and try to give their best, so that your girl wants to repeat the experience. The best sluts are able to tell what we like, but there are clients go their own way: they only want a quickie to cum and leave; it's ok, that is my job, I don't care about it nor feel offended.
What do you think about sex toys?
They are toys to play. The best sluts have dozens of dildos, vibrators, strap ons, etc. We have some clients who want me to put a dildo in their ass and it is ok, toys are aimed to have fun. In my humble opinion, real fingers and dicks have no comparison. However, there are colours for every taste.
Did you see the giant pussy that was exhibited during Easter Week in Sevilla?
Yes; most alleys have dicks painted on their walls, why shouldn't we show a pussy? At least, parading a vagina is funny. I'm sure that all the people who felt offended by it usually think of pussies.
Come and meet the best sluts - http://www.perlanegrabcn.com/en/sluts-in-barcelona/